Auto Design Prague Conference 2014 Hosts Designers and Students
The fourth annual Auto Design Prague recently took place in the city's National Technical Library. Held on September 18th, the event presented the latest trends in automotive design with leading personalities from the field, with this year's main actors hailing from Volvo, Qoros, Jaguar, Ferrari, Škoda and Citroen/DS.
This year's presenters included Thomas Ingenlath, senior vice president for design at Volvo, who spoke about Scandinavian design in relation to the Swedish automaker's new design language. He cited the Volvo XC90, the first production car designed under his leadership, which will make its world premiere at the Paris auto show later this week.
Another speaker was Julian Thomson, advanced design director at Jaguar. Thomson gave a lecture entitled the 'Ten Rules of Car Design', which offered some helpful tips for design hopefuls seeking to enter the field. – See more at: http://formtrends.com/auto-design-prague-conference-2014-hosts-designers-and-students/#.VCrKvBbnLK4
Video: AutoDesign Prague 2014 from AutoDesign&Styling on Vimeo.
See more at: http://formtrends.com/auto-design-prague-conference-2014-hosts-designers-and-students/
Read More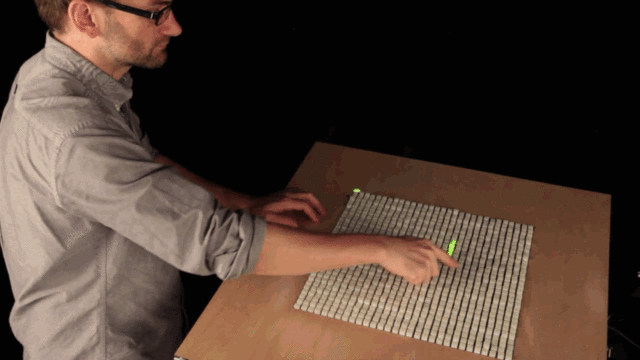 Witness This Giant Leap in 3D Interactive User Interfaces [more info…]
Read More
Gareth Davies: "I challenged the team to break out of conventional thinking with regards to a business jet
exterior and interior. Whilst defining the concept sketches for the exterior, I asked the rest
of the team to start thinking about interior concepts and what we could do differently.
We quickly settled on the controversial yet interesting idea of removing the windows from
the cabin and using existing or very near future technology to display the exterior
environment on flexible screens, which cover the walls and ceiling of the cabin, via external cameras.
The user experience is greatly enhanced by directly engaging the passengers with the
environment outside, giving an unhindered panoramic view ."
See more at technicondesign.com/france
Read More
New futuristic seaplane that can hit 120mph will go on sale for £110,000 [info]
Read More
While Google works to bring a polished Glass device to market, wearables startup Innovega is taking head-mounted displays a step further: contact lenses that interact with full HD glasses.
Read More
Isaac Asimov, writing in the New York Times, looked at the 1964 World's Fair and laid out how the 2014 World's Fair might look. Compare the science fiction author's vision with reality and tell us what you think.
Read More
Cosyflex™ is the world's first ever technology developed to 3D print finished textile products. A radical departure from traditional textile manufacturing techniques, Cosyflex's unique additive manufacturing method creates a next generation of textile that is so versatile.
Cosyflex™ prints unlimited fabric variations with any combination of features, patterns, embossing or perforations, seamlessly and on the same sheet.
More versatile than any other textile manufacturing method to date, Cosyflex™ prints finished product designs, in just seconds.
Read More